HASP - The High Altitude Student Platform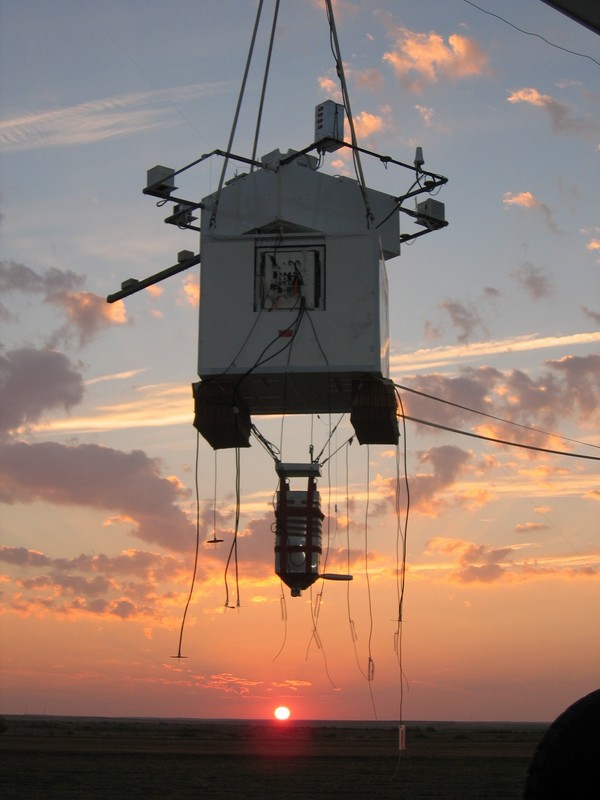 The High Altitude Student Platform (HASP) flight program is supported by the NASA Balloon Program Office and the Louisiana Space Consortium. Currently, HASP flies once a year in September from the Columbia Scientific Balloon Facility base in Fort Sumner, New Mexico. HASP provides students with an opportunity to conduct experiments in a near-space environment during nighttime and daytime conditions. The platform, which provides power and downlink for all payloads, is stable when suspended from NASA's zero-pressure, high altitude balloon. The HASP platform provides an opportunity for student teams to design balloon payloads and explore space.
Click here to learn more about HASP
The Colorado Space Grant Consortium has successfully flown payloads on the HASP platform every year since 2008 and is currently working on building a payload to fly in 2015. Click on the links below for more information on each project.
CU Boulder HASP Payloads